Planning Your Future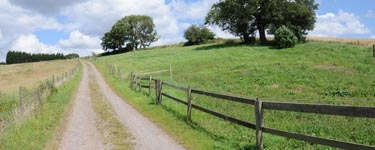 Planning Your Future
Essentials, Goals and Financial Planning
Spending Plan/Budget

Provides a foundational element for financial planning. We have a proven method that is flexible, and simple to implement for your success.

Emergency Fund

Your first line of defense to ensure your financial plan does not become derailed. We will help you identify an appropriate amount for your emergency fund and can recommend where to place these funds.

Debt

Develop a plan for you to pay off debts so you can be free from this burden to focus on blessing your family and others. We can also help you evaluate mortgages and refinance opportunities.
Financial Planning

Identifies a path to implement and monitor to get you from where you are to achieving your financial goals. We offer comprehensive financial planning or specific topic plans depending on your needs.

Retirement Planning

Identifies resources needed, and the types of assets to match your needs and comfort with risk. We also will work with you during distribution looking to match the outflows to your goals and with an eye to managing taxes.

Education Planning

Determine what amount and type of education saving makes sense for your family - Roth IRA, Coverdell, 529 Savings Plan, etc.

Small Business Planning

Help evaluate business opportunities and operations, pricing, and succession planning. We can also work with you to establish retirement plans and insurance for you and your employees.

Legacy & Estate Planning
Partner with you and your Estate and/or Charitable giving attorney and CPA to increase the power of your assets, limit taxes, and provide protections
All Planning and Investment services are offered through KMS Financial Services.